8/12 (sun), 13:00 Sangyo-Shinko Bldg 3F,
8/13 (mon), 22:00, Uno Port Pier#2 Trailer Theater
Together: Dancing With Spinner Dolphins
Direction/Choreography: Chisa Hidaka, USA, 3'33", 2010, dance film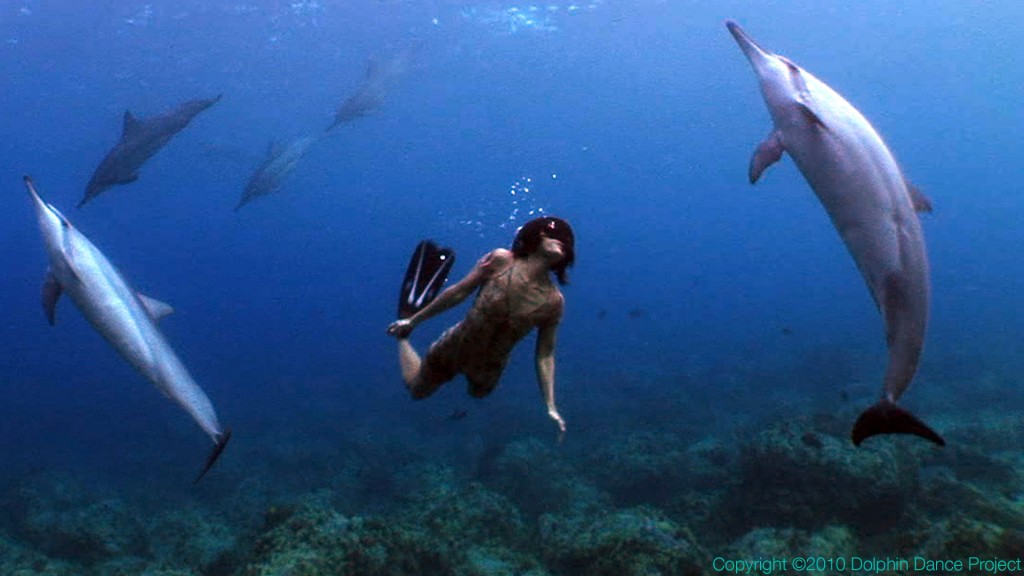 SYNOPSIS
In the deep blue of the Pacific Ocean, a woman and wild Spinner Dolphin forge a tender relationship through the language of dance.
DOLPHIN DANCE PROJECT
Dolphin Dance Project was initiated in 2009 by Chisa Hidaka, MD and co-founder Ben Harley. The project leverages the power of dance film to offer viewers the extraordinary, visceral experience of participating in a surprisingly intimate artistic interactions with wild dolphins.  Through spectacular and unprecedented high-definition video of talented human dancers and truly wild dolphins collaborating in underwater dance-making, the project aims to inspire a broad public audience to respect and protect dolphins and their habitats and to awaken a renewed sense of responsibility towards all the living creatures with whom we share the planet. Our award winning debut film, "Together: Dancing with Spinner Dolphins" was released in 2010. A second film, shot by eminent underwater cinematographer Howard Hall will be released later this year; and a feature-length dance film and documentary are now in development. For more information, please visit http://www.dolphin-dance.org
BIOGRAPHY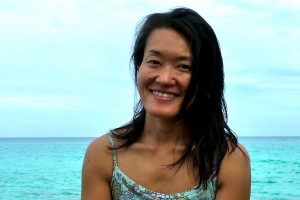 Inquiry and discovery are the themes that tie together the varied experiences of Chisa Hidaka, MD, Director/Choreographer of Dolphin Dance Project. Described by the NY Times as 'dancing as if possessed,' Chisa began her career in modern dance while attending Barnard College, where she received her BA in Dance in 1986. She has worked for over 20 years as a dancer, choreographer and dance educator as well as musculoskeletal research scientist, and is still active in the NYC downtown dance improvisation community. With an MD from the Weill Medical College of Cornell University, Chisa has also been on the faculty at the Hospital for Special Surgery since 2001 pursuing research in orthopaedics. Bringing together her medical/science and dance training, Chisa has taught Applied Anatomy at the Barnard College and Manhattanville College Dance Departments. Through the Dolphin Dance Project, Chisa also brings together her dance and science expertise. She brings to bear her extensive training in improvised dance to interact with wild dolphins through aesthetic choices that are respectful of the dolphins' voluntary participation as equal partners in the creative process. She uses her scientific background to collaborate with dolphin scientists to investigate whether dance can be used as a model to study inter-species communication.
Kate Bornstein is a Queer & Pleasant Danger
Dir. Sam Feder, 28'42", 2012, USA, documentary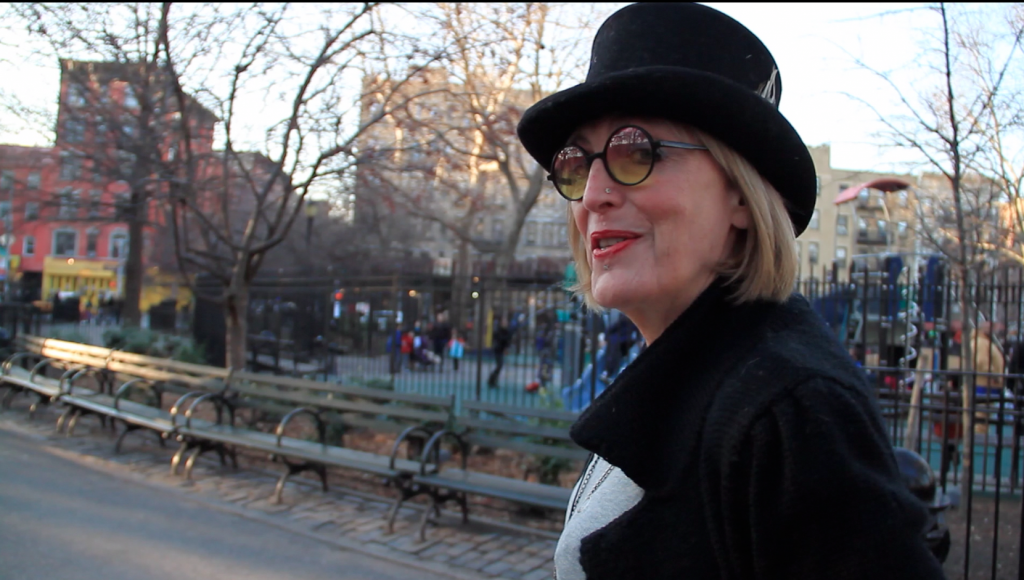 Short Synopsis:
Kate Bornstein is a Queer & Pleasant Danger is an intimate portrait of an artist that illuminates one of gender theory's most influential minds. This film is not a biographical report on someone's life, nor is it a linear story.  Rather, it is an evocative study of a human being and an exploration of form and content that reflects the complexities of Kate and her world.  Engaging with Kate's personal and public persona, the film captures her multifaceted, sometimes contradictory, and always charming personality, which has won the hearts of people worldwide, while also alienating others.
Kate Bornstein is a Queer & Pleasant Danger explores Kate's artistic practice, her influences and the way she has created language, space, and permission for generations of people to live their lives outside traditional frameworks of gender, politics, and art.
Kate's life journey as a shape shifter, gender theorist, and survivor of great depression offers provocative new ideas on the nature of art, community, and what it means to be queer and transgender.
Chief
Dir: Brett Wagner, Cast: Sielu Avea, USA, 21'23", fiction, NAF Film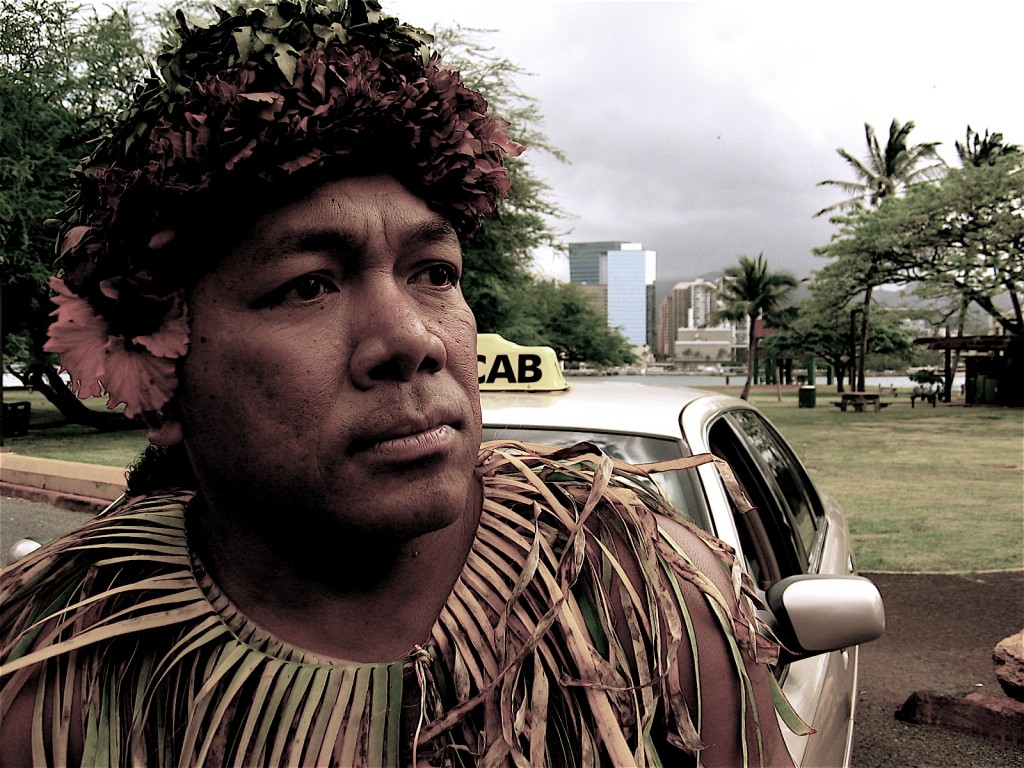 LOGLINE:
A chieftain from the island nation of Samoa flees his village after the drowning death of his young daughter, and winds up a cab driver on the meanstreets of Honolulu, Hawaii.
SHORT SYNOPSIS:
Semu Fatutoa drives a taxi in Honolulu, Hawaii. Once he was a village Chief in Samoa, but tragedy compelled him to cover his tattoos and flee his home. Now he drives in circles, slowly forgetting his old life. But his old life is looking for him. And a young Hawaiian girl, separated from her family on the eve of a disastrous day, desperately needs his help.
CHIEF was declared "one of the 10 must-see short films of Sundance" at it's premiere. It went on to win "best dramatic short" at the Los Angeles Short Film Festival, a BAFTA award of excellence, and the Audience Award for best short at both the Hawaii International Film Festival and the Maui Film Festival.
DIRECTOR BIO:
Brett Wagner is a writer and director based in Los Angeles and Honolulu.
Recent projects include CHIEF, named "one of the ten must-see shorts of the Sundance Film Festival" by IndieWIRE. CHIEF won Best Dramatic Short at the Los Angeles International Shortsfest, as well as the audience awards for Best Short Film at the Hawaii International Film Festival and the Maui Film Festival.
In 2010, Brett received a Sloan Foundation development grant through the Tribeca Film Festival for his adaptation of the New York Times bestselling memoir, THE DEVIL'S TEETH, for executive producer Terrence Malick and director Paul Atkins.
His previous feature, FIVE YEARS, was distributed in 2006 (under the release title THE HIDDEN), after a 30-festival tour that included awards for Best Feature Film at the Victoria Film Festival, Best Screenplay at the Avignon Film Festival and "Best of the Fest" at the Sarasota Film Festival.
In addition to his work on THE DEVIL'S TEETH, Brett is developing two feature projects: An adaptation of CHIEF entitled NATUREBOY, and an original screenplay entitled THE ORTHODONTIST.
Brett has directed hundreds of commercial projects for clients such as McDonald's, Road Runner, KFC, AT&T Wireless, Starwood Resorts, Hawaiian Airlines, Snickers and DIRECTV.
DIRECTOR'S STATEMENT: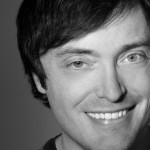 My goal was to make a film that would explore the way Polynesian culture persists in the heart of the modern city. As a relative newcomer to Hawai'i at the time, I was also attracted to telling the story of an outsider—someone who has come to Honolulu from someplace else to forge a new life—even though the character of Semu Fatutoa was arriving, needless to say, from the opposite direction that I was. And finally, I wanted to tell a universal story, about personal loss, self-banishment, and rediscovery of one's purpose—themes that would be relatable to everyone, regardless of whether they knew anything about Samoan culture or life in Hawai'i.
Sielu Avea, who has traveled the world entertaining and educating people about the fa''asamoa, the Samoan way, seemed like the ideal collaborator. I wrote a script, and Sielu agreed to star in the film. I took the project to Dana Hankins, one of the most experienced producers in Hawai'i, and the story won her over, too. Paul Atkins, who also filmed The Land Has Eyes, signed on to shoot, and Gracie Atkins to record sound and co-produce. Then began a two-year adventure that brought together the talents of Hawai'i's top-notch production community and the contributions of dozens of Samoans, including several members of Sielu's family, some of them acting on screen for the first time, others helping to build sets or contributing locations, food, and all manner of good-will.
In the three years that CHIEF has played film festivals, beginning at Sundance and eventually circling the globe, we've had the honor of screening for thousands of people from all sorts of backgrounds. We screened for Samoan audiences in Pago Pago and for audiences as remote from Samoa as Nashville and Siena, Italy. The response has been both gratifying and thrilling. I'm grateful to the cast and crew who came together to bring CHIEF to the screen; and I hope we can continue to get the film out there for more and more people to see.
3 Films by Joel Schlemowitz

"Scenes from a visit to Japan"
2011, super-8, color, sound, 14 min.
A short travelogue, shot in super-8, divided in three sections. Eschewing narration, a poetic documentary, conveying impressions and invoking a short moment of elegy to the recent suffering in Japan through the aesthetic concept of yugen (evocation by what is left unsaid).
Screenings: Tribeca Film Festival, 2012
"In Springtime"

2012, 16mm, color, silent, 3 min.
A camera roll of the change of seasons in Prospect Park, Brooklyn.

"Boulder-Brooklyn, a correspondence film"
2001, 16mm, color, sound, 3 min.
Co-filmmaker: Nicole Koschmann
A three minute roll of film shot by Joel Schlemowitz of Brooklyn, NY and mailed to Nicole Koschmann in Nederland, just outside Boulder, CO. The two collaborators shot images on the same undeveloped film, fusing together images from New York and Colorado.